Bellmont Hotel Srinagar
Srinagar is the largest city and summer capital of the Indian union territory of Jammu and Kashmir. Bellmont 3 star hotel in Srinagar offers a range of accommodations for travelers. The best 3 star hotel near dal lake in the heart of Srinagar offers a range of rooms and suites with stunning views. Our Hotel provided the best service and rooms. The hotel's accommodations are all exquisitely comfortable, have breathtaking views, and offer round-the-clock in-house service. This lavish 3 star hotel is close to Srinagar landmarks and offers well-appointed lodging options, including deluxe and exquisite executive suites with indoor amenities. There are additional alternatives for in-retreat meals, individualized private dining. The 3 star  Bellmont Hotels provides visitors the chance to experience ultimate luxury.
Family Rooms from ₹4000
Modern Rooms
Free WiFi & Cable Television
Perfect & Spacious Rooms
Restaurant
Bishamber Nagar Srinagar
88511-40250
reservation.mgr@bellmonthotels.com
Rooms of Bellmont Hotel Srinagar
The best 3 star hotel near dal lake in the heart of Srinagar. Our hotel is 0.5 km away from Dal Lake . When guests arrive at our 3-star accommodation perfect for boating at dal lake
Included Services
Coffee Maker
Widescreen TV
Breakfast
Wi-Fi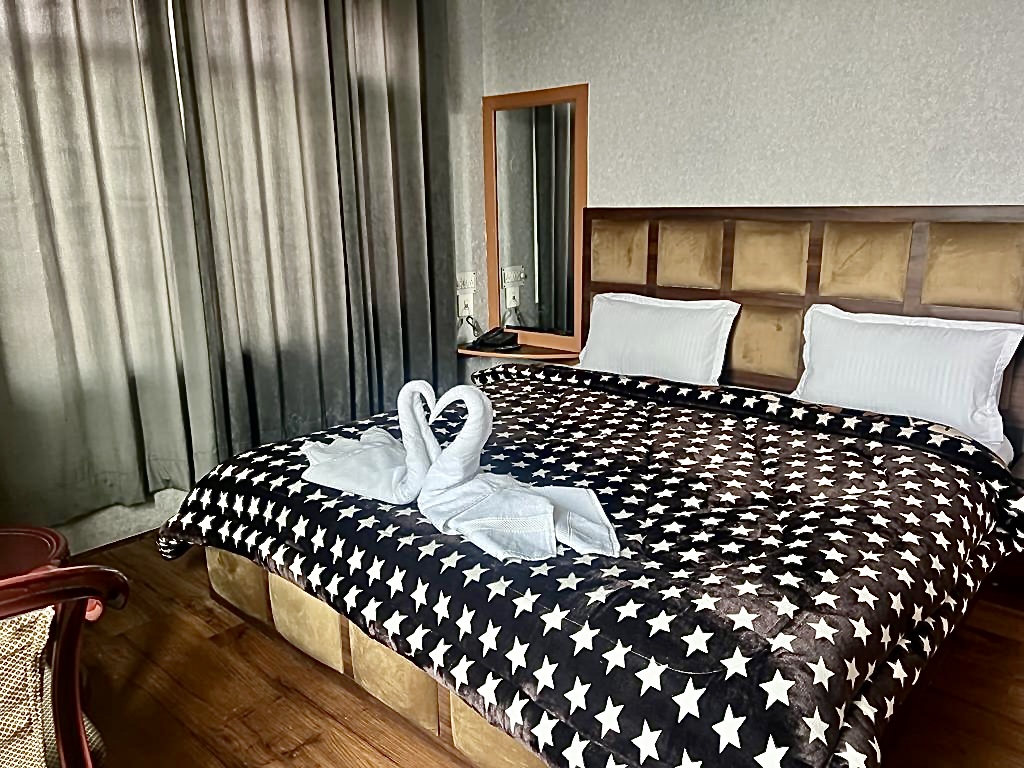 Experience luxury with comfort with our exceptional service during your visit. Our executive room is all ready to make your visit worthwhile.
Included Services
Breakfast
Coffee Maker
Widescreen TV
Air Conditioner