Bellmont Hotel Noida
Bellmont Hotels

 is one of India's hospitality brands with the quickest growth. We serve tourists and business travelers who value convenience, excellent dining, authentic Indian hospitality, and affordability. Our customers frequently return to our facilities in major cities, popular tourist locations, and wildlife preserves because of our up-to-date and well-equipped hotels, resorts, long-stay suites, and inns. 
Suite Rooms from ₹9450
Modern Rooms & Spacious Suites
Free WiFi & Cable Television
Perfect & Spacious Rooms
Restaurant & Bar
14/1, opp. Botanical Garden Metro Station, Sector 37, Noida, Uttar Pradesh 201301, India
9953226390
reservation.mgr@bellmonthotels.com
Rooms of Bellmont Hotel Noida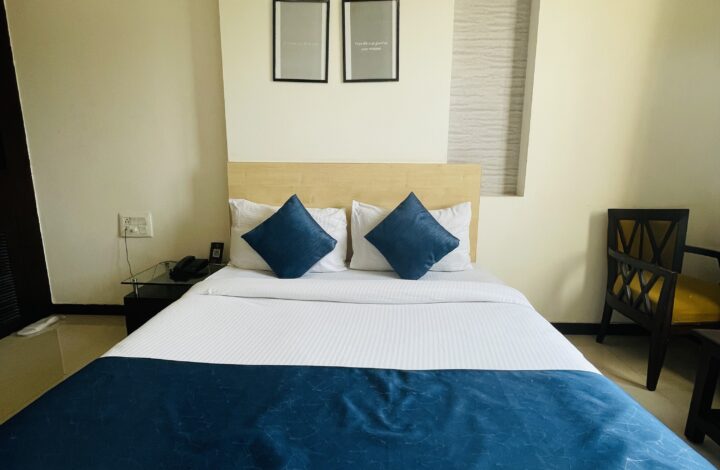 The Deluxe Room's floor-to-ceiling windows provide views of beautiful Noida City.
Included Services
Wi-Fi
Breakfast
Coffee Maker
Hair Dryer
Widescreen TV
Air Conditioner
Super Deluxe Room is our starting category of rooms consisting of a Bedroom with a Portico
Included Services
Wi-Fi
Breakfast
Hair Dryer
Coffee Maker
Widescreen TV
Air Conditioner
Executive Room is our starting category of rooms consisting of a Bedroom & a living room with a Portico
Included Services
Breakfast
Coffee Maker
Widescreen TV
Hair Dryer
Air Conditioner
Suite Room is our starting category of rooms consisting of a Bedroom & a living room with a Portico
Included Services
Breakfast
Hair Dryer
Coffee Maker
Widescreen TV
Air Conditioner
Wi-Fi